Class 1 (EYFS) 2021 - 2022
Mrs Camps
Mrs Camps is also Deputy Headteacher.

Welcome to the EYFS section of our school
OUR SCHOOL DAY
School starts at 8.45am and finishes at 3.30pm.
The morning session for Nursery finishes at 11.45.
ALL CHILDREN WILL TAKE PART IN THE FOLLOWING ACTIVITIES:
· Daily phonics sessions
· Daily Power Maths sessions
· Daily storytime and nursery rhyme time
· Class assemblies and reflection.
· Weekly R.E. sessions
· Weekly P.E. sessions.
· Show and tell.
· Seasonal changes: planned opportunities to learn about seasonal changes throughout the year.
WHAT WILL WE BE LEARNING ABOUT THIS HALF TERM?
Our core theme this half term is 'Toys'. We want our main focus for children to experience lots of stories about toys in the past like 'Old Bear'.
LITERACY
Our key texts this half term are Old Bear, Goldilocks and the Three Bears, Bears through time.
MATHS
In Maths we will be learning about: shapes, changes within 5 and space.
PERSONAL SOCIAL AND EMOTIONAL DEVELOPMENT
In PSED our new topic is 'Celebrating peoples differences'.
RELIGIOUS EDUCATION
In R.E we will be learning all about Diwali - how and why it is celebrated. We will also be learning about why Christmas is so important to Christians.
UNDERSTANDING OF THE WORLD
I
n our understanding of the world lessons we will be learning about what toys were like in the past and what games children used to play. We will move on to see how toys have changed over time.
PHYSICAL DEVELOPMENT
In P.E. our new topic is 'Dance and Movement'.
EXPRESSIVE ARTS AND DESIGN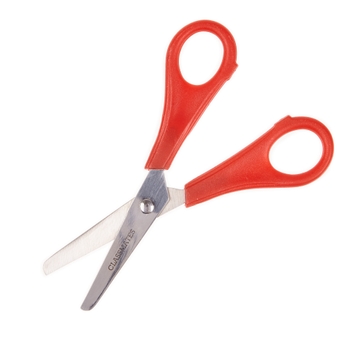 In EAD we will be developing our scissor skills. We will also be researching christmas cards and decorations which will then lead on to us designing and making our own.
We will also be working on our singing and acting skills for our Nativity!
THANK YOU FOR YOUR FANTASTIC PARENT FEEDBACK
"I am very happy with how quickly my child has settled and the progress she is making."
"I am surprised how well behaved my child is in school. She is making excellent progress."
"We are so happy with how easily our child has settled into school. He really enjoys his time here and tells us about his day. Thank you for encouraging him and making learning fun!"
"I am really please with how he's settled and his behaviour at school. It's amazing to hear he's interacting with adults and creating stories. Thank you so much for everything!"
"It's great to see my child's progression with phonics and numbers. A big thank you to Mrs Camps for bringing her out of her shell and building her confidence."
"She loves coming to school and playing with all her new friends. She loves Mrs Camps and Mrs O'Leary. Thank you."
"I am so happy with his progress especially his confidence. He really enjoys coming to nursery and loves his teachers. Thank you."
"I am so happy with my child's development. They have gained confidence and really enjoy coming to school. Thank you to Mrs Camps and Mrs O'Leary."
"My child is coming along very well since attending school, she is learning lots of new songs. Thank you."
"He really enjoys coming to school. He tells use how much he like it and Mrs O'Leary and Mrs Camps."
"My child has made great progress. I'm so please he has settled well. Thank you Mrs Camps and Mrs O'Leary. Also everyone in BC and ASC."
Files to Download
Class 1 (EYFS): Latest News items
Class 1 (EYFS): Blog items
There are no blog items to display
Class 1 (EYFS): Gallery items
Class 1 (EYFS): Calendar items